What kind of car do you need? Select the category
Why rent with Canarias.com? All are advantages
Insurance full risk without excess.
24 hour roadside service
Personalized service without waiting
Unlimmited kilometres
FREE Passenger Insurance Included
Deliveries and Returns at Airports
FREE Map + FREE Discounts and Tickets
Free Cancellation and Discounts for online payment
Car rental in Tenerife Leading company in Tenerife since 1991
Canarias.Com started out as a small Rent a Car business with a tiny fleet of 40 vehicles. It has now grown to be one of the most influential companies on the Island of Tenerife boasting a fleet of around 1000 cars at this moment.
Our Car rental service covers all of your requirements. Our vehicles are rented including fully comprehensive insurance without excess, passenger insurance, unlimited mileage, free hotel pick up and delivery service and most importantly of all, a rental without any hidden surprises !
Cleaning and disinfection Security before everything
Feel reassured, renting with us is just like driving your own car.
Our company has always emphasised on the importance of the cleanliness of our vehicles and our installations but due to the appearance of the Covid-19 we have aumentated our security methods with the following measures.
We would like to reassure you that Canarias.com has adopted security methods and created protocols to establish the necessary prevention plan to guarantee the safety of our customers and staff.
The cleaning of each vehicle is professional and includes disinfection with the appropriate products thus minimizing the risk of any contagion.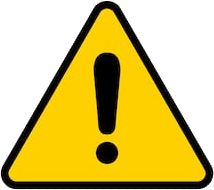 We are strictly following the all the recommendations regarding hygiene, preventative habits and protective measures that have been provided by the World Health Organisation (WHO) and the National and local health authorities.
A thorough disinfection of all our offices and communal areas paying special attention to the areas where our customers wait together.
A professional clean on each vehicle which includes special disinfection methods using products indicated to minimise any risk of spread of infection.
COVID-19 FREE